ArmorWall Panels
THE ARMORWALL STRUCTURAL INSULATED SHEATHING SERIES BY MAXLIFE INDUSTRIES
ArmorWall is a UL Classified and tested, high strength, fire resistant exterior insulated wall sheathing product, commonly referred to as an SIS (structural insulated sheathing) panel. ArmorWall is created through MaxLife's patented fusion technology which combines Magnesium Oxide (MgO) structural sheathing to the exterior face of a rigid continuous insulation.
In addition to the structural sheathing and continuous insulation, ArmorWall panels have the option to come with a pre-applied WRB, turning what normally take four installation steps into a one-step solution that accommodates the ever changing and intensifying requirements of the energy code, fire code, NFPA 285, and green accreditation guidelines. ArmorWall's wall assembly is typically completed times faster than traditional methods of commercial wall construction saving projects valuable time and dollars.
Through continued innovation, MaxLife expanded the utilization of their structural insulated sheathing by developing ArmorWall NC, ArmorWall VP, ArmorWall NP, ArmorWall PB, and ArmorWall BG. All variations of the ArmorWall series can be produced in many desired continuous insulation thicknesses.
Fusion Technology
Each panel is manufactured using patented fusion technology bestowing unique properties to ArmorWall. Lamination not being party to the process allows a smooth foam backing.
Contractor Friendly
Seemingly complex designs are simplified when using the ArmorWall solution. Panelized construction and the conveniently stenciled fastening pattern on each panel make installation faster. Most variations allow for both horizontal and vertical installation of the panel and its manipulation can be done using standard job-site tools.
Designer Friendly
Allows the designer the freedom to create and innovate design without passing along the associated headaches to the contractor. No longer requiring the exterior finish to go back to the stud provides an un-restrictive and un- interrupted blank canvas.
NFPA 285 Approved
Fully passed the NFPA 285 on its own without a required cladding on the front. This allows most UL tested, listed, and approved exterior finishes to qualify as part of the complete wall assembly.
Structural Sheathing
Thanks to the fusion technology and the elements of which ArmorWall is comprised the structural strength of the panel allows direct attachment for cladding to the panel without the requirement of pin-pointing the studs.
Panelized Construction
ArmorWall is ideal for handling the stress of factory-built wall assembly manufacturing process, including movement within the facility, deflection during transportation, and racking during wall erection. Self-adhered membranes have tremendous adhesion to the ArmorWall surface.
Air Control Layer
When properly sealed using ArmorSealTM Sealant application at all seams and fasteners, the factory coated panels meet the IBC requirements for an air barrier assembly without the need for additional materials.
Thermal Control Layer
The insulating layer of high density foam insulation is fused to the structural sheathing element which provides ease of use when conforming to the continuous insulation requirements in evolving building codes. The thermal layer is offered in a few standard thicknesses to meet the project required R-Values.
Water Control Layer
Armorwall passes the tests as a weather resistive barrier for pressure totaling two hours. Once the fasteners and seams have been sealed the structure is considered dried-in and interior construction may commence.
Environmentally Safe
Production process uses green measures and materials from other manufacturing to produce a product that is recyclable with less embodied energy. Panelized construction and availability for horizontal and vertical installation produces less panel waste.
Insect Resistant
Tunnel boring insects will not penetrate into the fused insulation due to inhibitors included within the chemistry and other insects simply do not like Armorwall.
Mold and Mildew Resistant
No paper facings exist within the assembly to promote any biological growth.
Products: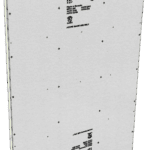 ArmorWall NC – Within the MaxLife Industries series of armorwall products, ArmorWall™ NC is the factory non-coated panel. ArmorWall™ NC panels require a field-applied weather-resistant membrane prior to installation of exterior wall finish. Field application allows greater flexibility in choice of membranes which have been tested by MaxLife for compatibility and performance.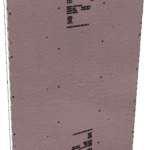 ArmorWall VP – Among the factory-coated panels in the Armorwall series of products, ArmorWall VP arrives complete with a vapor-permeable weather resistive barrier coating. Once seam and fasteners have been sealed the envelope may be considered "dried-in" allowing interior construction to commence regardless of final exterior finish status.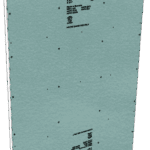 ArmorWall NP- Amongst the factory-coated panels in the armorwall series of products, ArmorWall NP has an applied non-permeable weather resistive barrier coating. Once seam and fasteners have been sealed the envelope may be considered "dried-in" allowing interior construction to commence regardless of final exterior finish status.
ArmorWall PB – MaxLife's technology fuses a cementitious element to the exterior face of our fused insulation layer further making ArmorWall PB the most unique among that series in that it is also designed to be installed over a traditional weather-resistant barrier and gypsum sheathing wall framing assembly. The insulated Portland-cement board, with its integrated drainage plane on the rear, is designed to accept direct adhered masonry, EIFS, and stucco applications all while allowing a continuity between differing exterior finish materials and differing armorwall panels to which they are applied.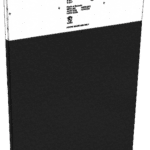 ArmorWall BG – ArmorWall BG is a below-grade factory waterproofed exterior wall sheathing with a UL Classified substrate that is a tested high strength fire resistant exterior insulated wall sheathing product that is designed to assist in insulating the slab edge and below-grade to above-grade transition that is often difficult to construct in the field. Combining the best traits of Magnesium Oxide (MgO) and urethane insulation allows ArmorWall to be unmatched within the marketplace.